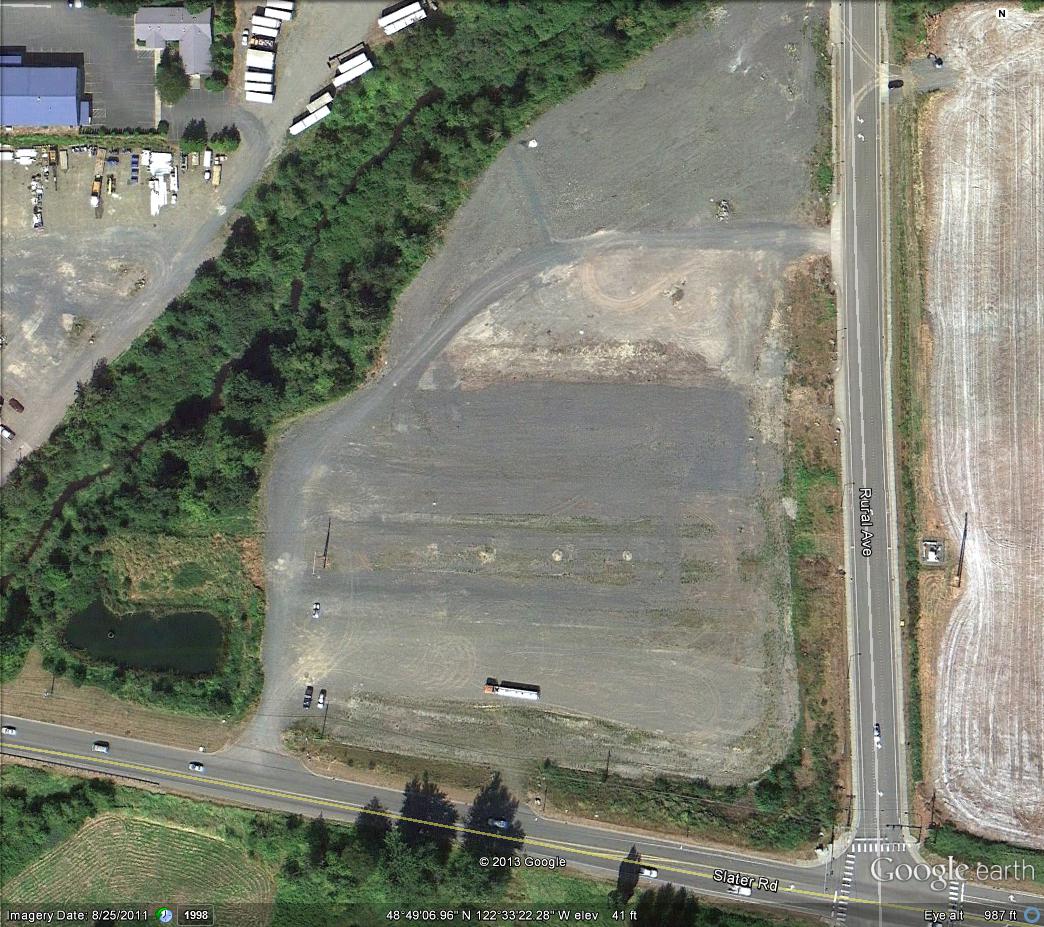 Up To 8 Acres - Silver Creek Business Park
1350 Slater Road, Ferndale, WA, 98248
Categories: For Sale, Industrial, Land, Office, Retail
Silver Creek Business Park is located just off Interstate 5 west of Exit 260 in the City of Ferndale, Washington. It is pad-ready and well placed for full access to all the services required by a corporate client including:

•  Corner parcel with existing traffic signal, and easy access off of two major roads
•  Three minutes from Bellingham International Airport, which has direct flights on Alaska/Horizon, Allegiant and Frontier Airlines to Seattle, Hawaii, Denver, Arizona.
•  Ten minutes (10 miles) from the Peace Arch Border crossing into Canada
•  A short drive (7 – 12 miles) from three Refineries; Arco-BP, Conoco-Phillips and Alcoa-Intalco Aluminum Works.
•  Two minutes to the Silver Reef Hotel, Casino & Spa
•  Four minutes from the Bellingham Bellis Fair Mall
•  Two minutes from the Bakerview Fred Meyer's Shopping Center,

Silver Creek also has several other very unique amenities:
Accessibility! Slater Road is an All-Weather road. Unlike many of the roads in Whatcom
County, it is extremely beneficial to have a site that can be accessed regardless of either the weather conditions, or more importantly, the road conditions. Today's businesses, and their trucks, simply demand the physical structure that an all-weather road provides.

Connectivity! Silver Creek has it ALL. What this means is that Silver Creek can provide
everything from FiberOptic cable, OCR-Frame Relay, T-1, Wireless, etc., to the most complex and integrated telecommunications systems available. All of our wiring is CAT-5e structured cabling which is very important for the ever changing IT environment! Our systems are designed to allow us to continue to upgrade, well into the 21st Century.

Flexibility! When fully completed, Silver Creek Business Park will have the potential to for
over 260,000 square feet of Warehouse/Office/Retail space. We can accommodate all of our clients space needs including Build-to-Suit and/or Parcels for purchase. When you are ready to expand, we'll have the space! Because we have a Specific Binding Site Plan, we can build virtually any size building you might require.
Files
PDF Flyer
PDF Floor/Site Plan
---